Monday, June 10: 8:00 - 17:15 | lundi le 10 juin: 8 h - 17 h 15
University of Ottawa, FSS 4007, Social Science Building, 120 University Private, Ottawa, Ontario
This email address is being protected from spambots. You need JavaScript enabled to view it. | 613-562-5199
$275 Registration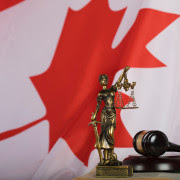 Please join us on June 10th, 2019 for our conference titled "Facing Changes in the Military While Respecting the Rule of Law: Emerging Responses and Legal Issues", co-hosted with the University of Ottawa Professional Development Institute. This conference will be a unique one-day program designed to offer high quality presentations and discussions by leading experts on the following topics:
Military recruiting and retention in the 21st Century;
Legal/ethical challenges and advantages of key technologies applied to military operations;
Social media, cybercrime and the military: security issues, extremism, freedom of expression/association, investigations and actions; and
Operational legal issues associated with how military forces face contemporary and emerging threats to national security
This conference is eligible for 7 substantive CPD hours, and is eligible to go towards the requirements of the S.E.T. certificate of professional development of the Institute of Professional Development. For more information, or to register for this conference, please follow this link to the event page.